What is DevOps? - Not a Person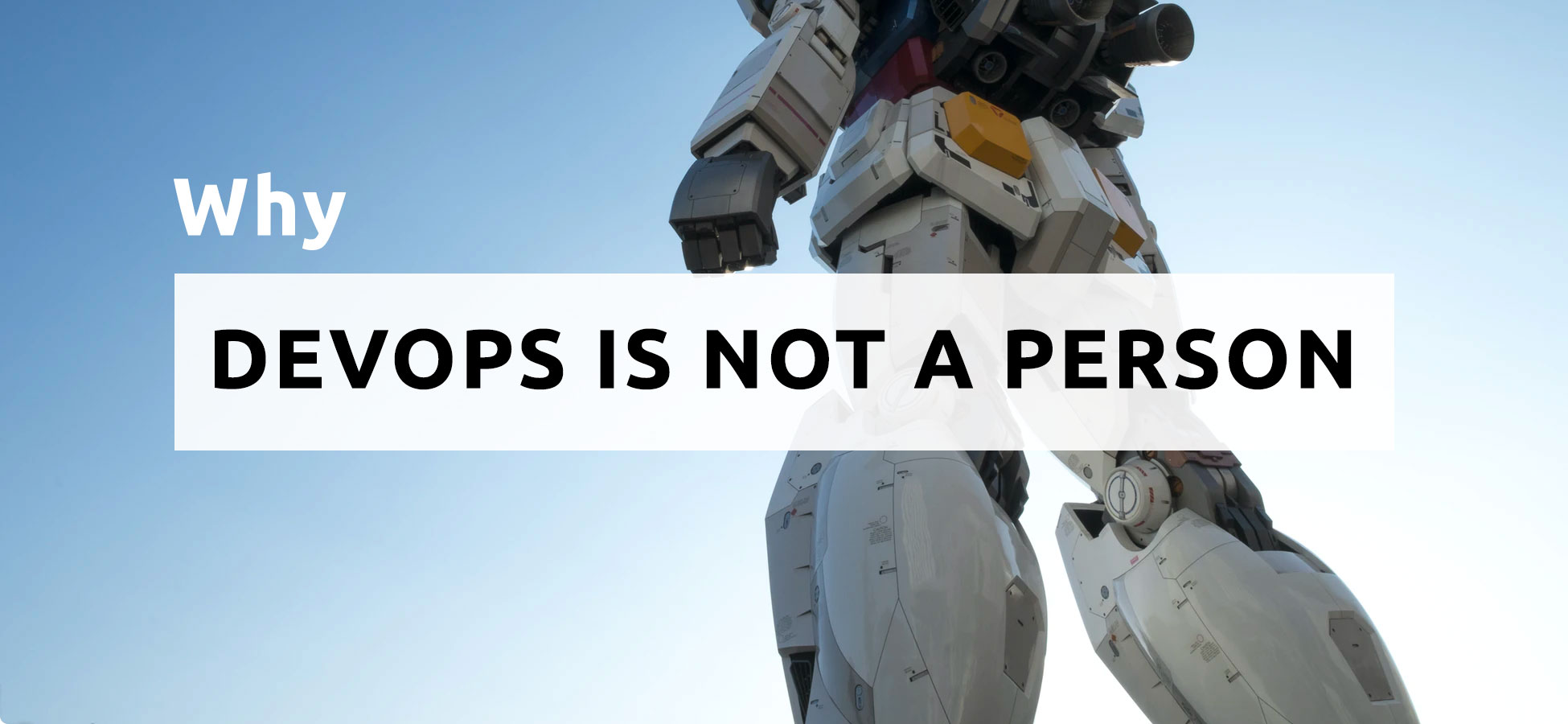 If someone would like to hire me for a role of DevOps Engineer, they probably think "What does a DevOps person do?"
It's important to remember that DevOps is a methodology first, and only secondary, DevOps is a role.
We should stop labeling people as "DevOps Engineers", as it clearly doesn't define a skill set one may be looking for.
DevOps Definition
DevOps
a set of practices intended to reduce the time between committing a change to a system and the change being placed into normal production, while ensuring high quality.
In other words, it is a methodology that allows us to deliver quality code at a higher velocity, by essentially saying "works on my machine" phrase to our colleagues less often.
Let's just ask ourselves, what is the exact skill set of a "DevOps Engineer"? Typical options could be:
Software Engineer with some System Admin skills

70% Writing Product Code

NodeJS Backend
AWS Lambda for product's data processing
A bit of ReactJS

30% Managing Operations:

CI/CD using canned solutions like AWS Amplify or Netlify.
Some infrastructure (simple click-through, nothing like a cohesive Infrastructure as Code).
Some monitoring, inherently with alert fatigue.
Docker (to some extent, usually huge unoptimized images as a result).

System Admin with some Software Engineering skills

70% Operations

Cohesive Infrastructure as Code.
Complex and complete CI/CD via Jenkins, Github Actions, Gitlab and other industry-standard tools.
Docker best practices: multi-stage builds, size-optimized images and solid twelve-factor app methodology implementation.

30% Software Engineering

NodeJS, Python, Golang backend (performance, scalability, monitoring)
Dependency & Security management
Given these two options it's quite hard (if not impossible) to nail all of them in one rigid job title, to answer a question "What is DevOps"?
Of course, there are other points of view, so it would be interesting to learn yours. Let me know in the comments section!
Post photo by @patkrupa
Related Content